Sectra Terminals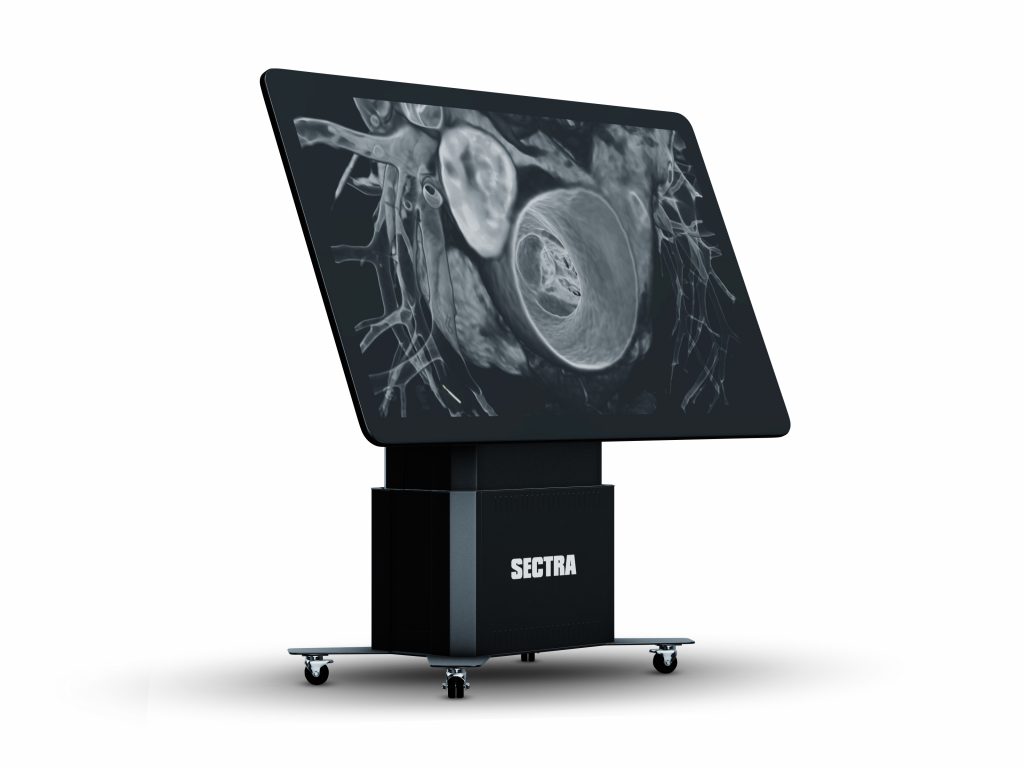 The Sectra Terminals—Sectra Table and Sectra Board—are ergonomic, multi-touch display workstations that let teachers and students access Sectra Education Portal and its content for engaging group lessons and lectures.
By combining the intuitive controls of the Sectra Terminals with the high-quality cases found in Sectra Education Portal, students can take on an exploratory and tactile approach to their medical education. Interacting with images throughout the learning process supports the tactile memory, making students better prepared to transition from virtual to real-life scenarios.
You operate Sectra Terminals just like a smartphone—simply touch the screen and you can interact with the image intuitively. You can swipe, scroll, zoom, rotate, and navigate inside the images, as well as remove layers of skin and muscle and dissect the body with a virtual knife. With two different sizes, the Sectra Table and Sectra Board are ideal for problem-based learning and developing critical thinking in smaller groups and larger lectures respectively.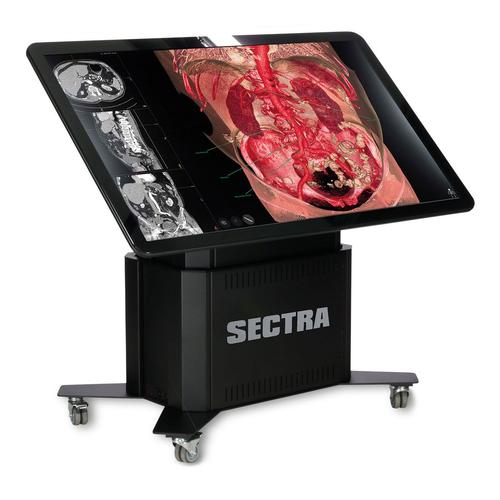 Sectra Table
The Sectra Table supports the group discussions and collaboration essential for team-based learning. A teacher and a group of students can gather around the Table and its 65" screen to discuss and interact with the medical images. Control can easily be transferred from one person to another, encouraging group discussions and teamwork. The Sectra Table can also be tilted at different angles to accommodate groups of varying sizes.
Sectra Table model F18 features a capacitive touchscreen monitor with enhanced touch control, vastly improving the sense of interaction with the visualized data as users can now navigate even more quickly and easily. The latest model also features a slimmer design that allows greater mobility in a classroom setting.
Key features:
Large 65 inches monitor

4K resolution for better visualization and rendering

Direct capacitive monitor

Easy access to all types of medical images including pathology

Ability to access and share content via Sectra Education Portal

Easy preparation of cases from any connected computer

Access to cases, quizzes, etc from any laptop, tablet or smartphone
Download Sectra Table technical specification
Sectra Board
The Sectra Board provides an alternative to the Sectra Table for accessing the Sectra Education Portal. It is optimized for larger presentations, featuring a virtual whiteboard, enhanced presentation tools, and an 86" screen with in-glass touch technology. It can either be wall-mounted or placed on a wheeled stand.
Just like the Sectra Table, the Board allows deeper interaction with visual case data and is an ideal way to present Education Portal content in the classroom.
Key features:
86" in-glass touch monitor

Can either be wall-mounted or placed on a wheeled stand

Ideal for larger presentations and lectures